SEWER & DRAIN CLEANING | JACKSON, MI & SURROUNDING AREAS
Quality & Complete
Sewer & Drain Cleaning
DON'T FUSS WITH CLOGGED PIPES
LET MINUTEMAN GET THE JOB DONE
---
Minuteman Sewer & Drain Cleaning is the light commercial and residential drain cleaning division of
M & K Jetting & Televising. We're fully insured and licensed through the county health department as sewer system installers. We promise to beat any competitor's written estimate. For additional information please give our team a call or for additional services in the Lansing MI area visit Veteran Sewer & Drain Cleaning
---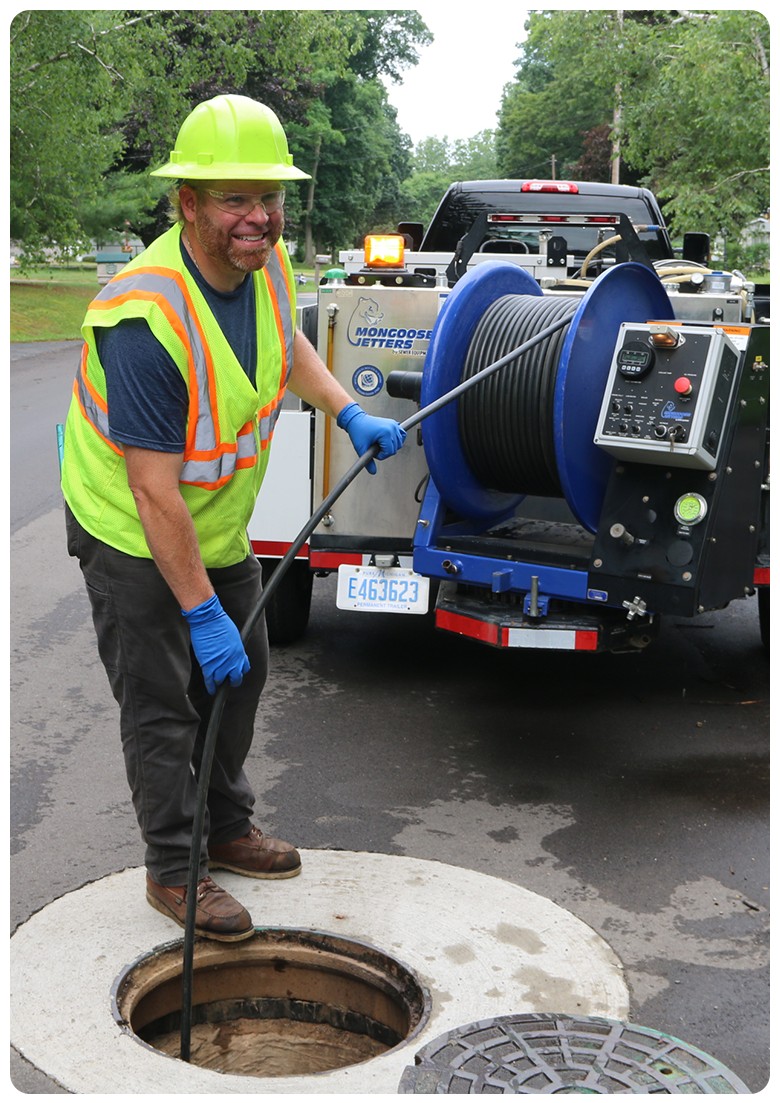 Google, Facebook, Yelp Reviews
See what our customers say about us
Louise Thomas
February 13, 2023
Every pleased with the work they did. Would recommend them to others..
Jon Adamus
February 25, 2022
Had a backup, thought it was my septic tank, had it pumped, still had problems! Called Clog Buster's and charge me 250 bucks and told me my plumbing was wrong! Called a plumber and said everything woas correct!! Called Minuteman and Toby to the rescue! Awesome guy, great service.
John Steller
July 21, 2021
A great 1st experience with these guys. Will not hesitate to call them next time.
Scott & Christine Mitchell
June 11, 2021
This is a great company! The person who came to our home was SO nice in explaining our issue. It was was a lot less than I expected! Thanks guys, I will definitely recommend you to anyone who is having drain issues! Thanks!!
David Hildreth
February 3, 2021
Did a great job for me today. John was really professional, called when he was headed my way. Got the job done, cleaned up really well. Hope I never need them again but they are at the top of my list to help out if I do.
Megan Dover
September 1, 2020
Our ejector pump was acting up and caused our basement toilet and floor drain to be clogged over the weekend. I called several companies with no luck on Monday morning and was eventually recommended to Minuteman by another plumbing company. They were able to come same day - which was much appreciated. The technicians were friendly and professional. It ended up being a simple fix, luckily - it was the float switch vs. the ejection pump. Would definitely recommend and if we have any issues in the future, we'll be calling them first.
Kristen Abbott
October 7, 2019
Minute man has saved our plumbing 2x since purchasing our older home with out of date plumbing! Only company we will be calling from now on. Awesome and friendly service, reasonably priced!
Christy Adams
October 15, 2018
The man that came to fix our plumbing problem was very fast and efficient! I hope that he doesn't work to hard today. He still had there more stops before he's done. Thanks for helping us out today!
The FortnitePros awesome
January 5, 2018
The gentlemen at Minuteman came out to my house within a few hours of calling them. They were very friendly and had the problem taken care of within an hour and the bill was very affordable:)